How to choose a high quality fermenter?
How to choose a high quality fermenter for your brewery?
Details determine the quality of beer fermenters. Here's a list of details needed to benoticed:
1. Certified Stainless Steel material, name-brand, high-quality valves and fittings included with every tank.
2. Quality TIG welding: For piping, quality TIG welding with sanitarily interior shapes. Be sure to have double sides welding instead of single side welding.
3. Round off all rough welds and sharp edges, remove all weld patterns to keep away hygienic dead angle.
4. Large glycol jacket with thick material, insulated with high efficiency polyurethane foam to have good cooling effect.
5. Polished inner surface or passivation treatment standard: innersurface treatment's roughness shall be ≤0.5μm, ensuring that no bacteria residue will be left on inner surface of tanks. For more information, please visit www.dymbrewing.com.
6. Qualified PRV & PVRV can provide double protection against tank deformation under the condition of over pressure.
7. Pressure test over 24 hours.
8. Racking arm is per pendicular to cone bottom, ensuring that there's no residue in the racking arm, for reaching the sanitary standard.
Details of unitank fermenter made by DYM: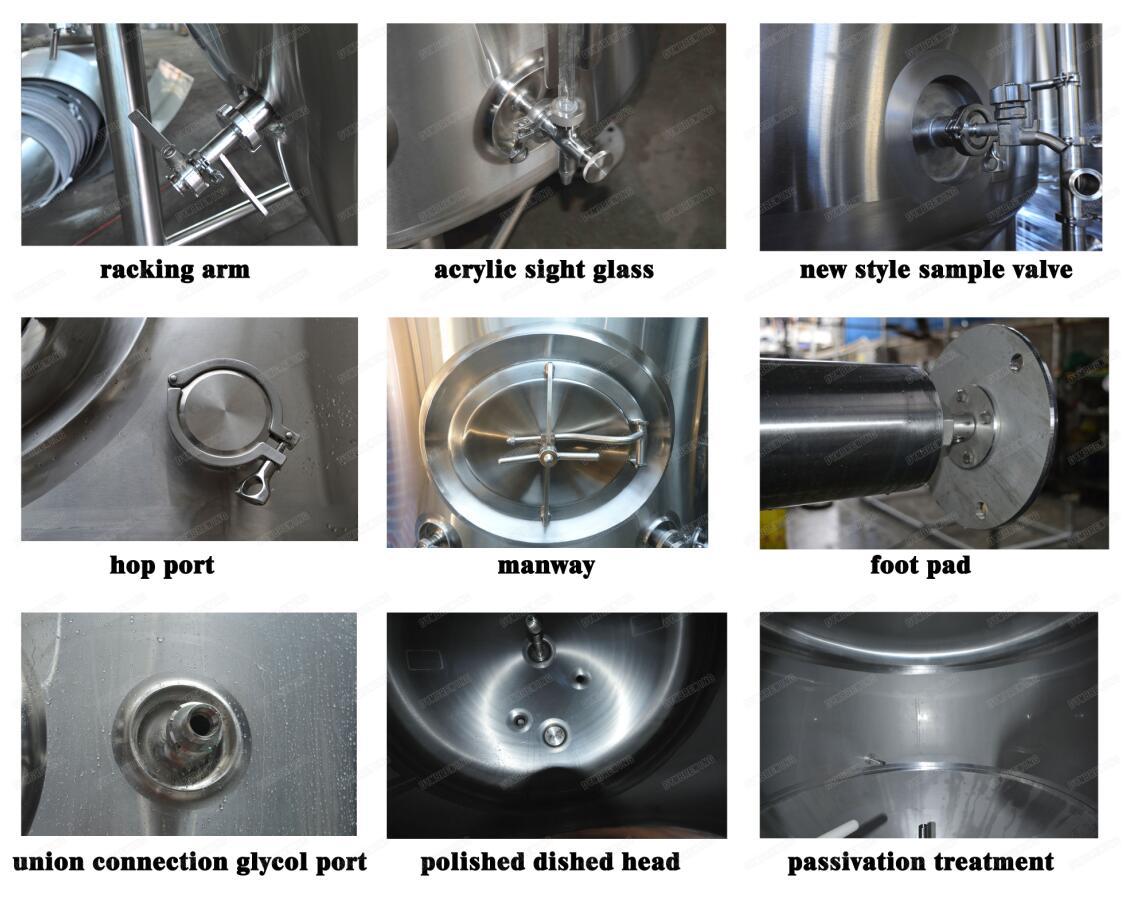 DYM Brewing Solutions, pay attention to every details about our tanks to ensure reliability during beer brewing procession and make customers get the maximum value.
Any other details, welcome to share your experience in the comments area below.